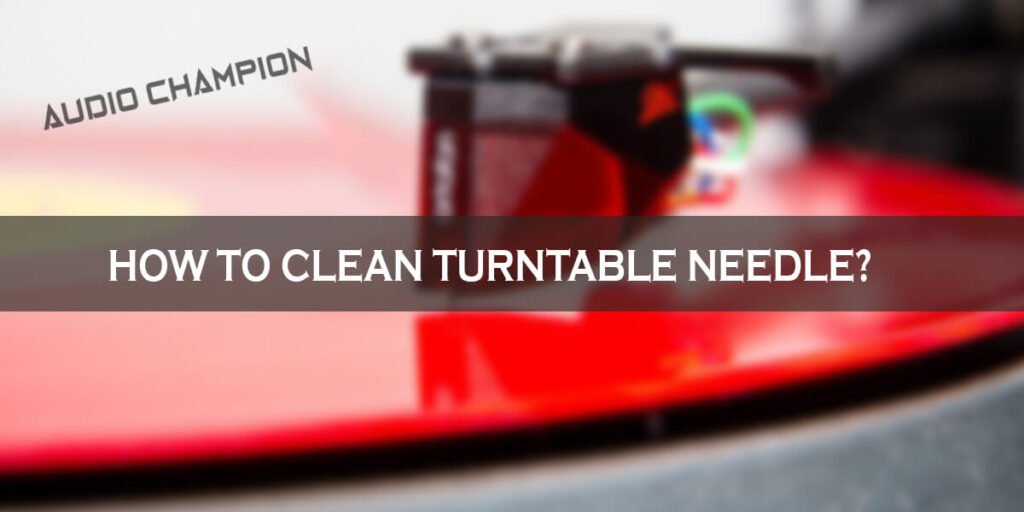 If you find yourself in the possession of a record player for vinyl also known as a turntable, then you might find yourself asking the question; how does one clean a turntable needle? The stylus or needle is one of the most crucial elements of any record player especially since this is what will be in contact with your precious records and CDs. So it is important to maintain it.
This is because whether you have old records or new ones, vinyl does not come cheap. You can risk potentially damaging your records and this is mostly due to the stylus being outdated or not well maintained. This process is what turns into a phenomenon known as Surface Noise and this affects the quality of the sound produced from your records and of course might scratch them as well.
Of course, a very likely issue might be that your records themselves have accumulated some dirt on the surface, however, this can be easily cleaned off with a brush. The more likely perpetrator has to be a layer of dust or debris on the stylus, potential damage to the record, or even because of an unrelated issue known as static.
Why Should I Clean My Turntable Needle?
You might be wondering, do I even need to clean my turntable needle? And most importantly why should I? well, if you want to ensure that your turntable and its needle last you a long time and play your music with more effectiveness, then you might want to consider cleaning it now and then for best results.
By committing to cleaning it at least once every few months, you will ensure that:
There is no damage to your records. When dirt and debris get between the grooves of the record and your stylus this causes an abrasive action that may scratch your CD and thus end up getting it damaged. To ensure that your records and stylus last you a longer time, you must ensure they are both clean.
You can also ensure that there are no issues with playback issues. If there is a layer of dirt or debris on the needle, the cartridge itself won't sound as good. This means that you won't get to experience accurate sound reproduction as the contact between the two surfaces will not be as close.
How to Clean the Turntable Needle:
The first and most commonly used method is to use the Stylus Brush which is also a favorite from Ortofon, a popular cartridge manufacturer. To clean the needle, all you have to do is move the brush across the area and you're done!
You may feel inclined to use the Nostatic Arm which has not been made to clean needles but it has an impressive fiber brush attached which can clear away all the dust and debris on the stylus.
Finally, we have the Mr. Clean Magic Eraser which can be a little dangerous if not utilized carefully but since it is effective and found in almost all hardware stores, it is a decent option. All you have to do is cut off a small piece and use it to clean the area.
What Not to Do When Cleaning Your Turntable Needle:
One of the biggest mistakes you can make when trying to clean your turntable needle is to touch it with your bare hands. Even if you think that your touch will be extremely gentle and quick, don't do it because this means you are bringing more contamination and dirt to the surface of your delicate stylus. If not handled properly, in some cases, this may even cause the device to become damaged.
Another problem is when you try to DIY your way out of the situation. While it is true that DIY methods can help you save a lot of money and time, in this case, you might end up damaging your stylus or needle because household cleaning products are super strong and they may even dissolve important glue that holds the needle together with the turntable.
Finally, you might think using a Q-tip laced with isopropyl might be super delicate and gentle and in some cases yes it works! However, it is not without its drawbacks because this liquid tends to evaporate off quicker than you would expect. This means that you might not even get to brush anything away before it dries off.
To end off this review, it is best to use a professional method to ensure that your turntable needle is effectively cleaned instead of a potentially dangerous method. We hope that this has been enough for you to properly clean your turntable needle.
Related Turntables: