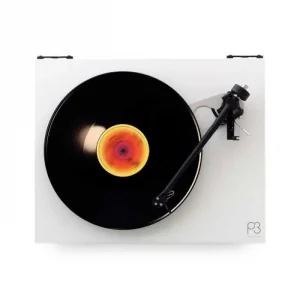 If you are a fan of music players and currently searching for the top-notch British record players that are lighter not the pockets but heavyweight with their features and technical specs then you ought to try out this Rega Planar 3. It is the perfect gateway that will let you experience the pro music position in the audio world while not demanding to break your bank.
Record players are exotic audio devices that are considered an elite commodity and were once demanding you to break your banks by investing tens of thousands of dollars. The epitome of these vinyl players was once considered as Linn Sondek LP12 that was once the bestselling product in the said category.
This skyrocketed Linn Sondek LP 12 was a world-class record player that is conspicuously rhythmic and had not plausible competitor reaching its worth and applications. This is because the sound quality, lacker background, deeper space, and rhythmic suppleness were all top-notch and were giving the nostalgic feel to the users looking out to enjoy their vinyl collections.
I didn't find Rega Planar 3 on Amazon, but it is currently available on Turntable Lab: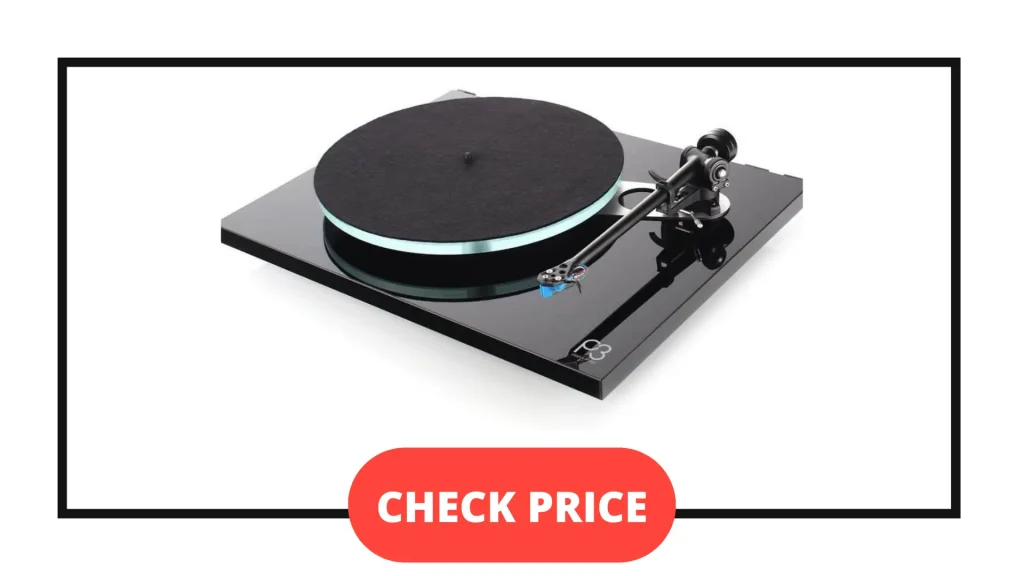 Rega Planar 3 Review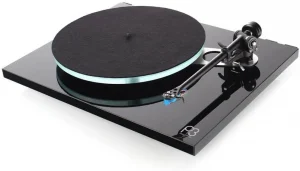 The same goes for the Rega Planar 3 record player that is an affordable version of the top-class record players with many fancy features to entice classic music lovers. But with the launch of the Rega Planer series, the horizon of record players changes, and users begin to enjoy the feel of exotic uneconomical players at reasonably affordable prices.
Rega Planar 3 is a leading member of the Rega planer series and has a plethora of features including its nostalgic sound quality and glossy plinth with a deep black appearance. If you are looking for a comprehensive review of the product to determine whether this record player is worth your money or not then give our article on the Rega Planar 3 Review, a read and get yourself an in-depth account of the features and specifications of the said product.
Pros
Aesthetically appealing.
Great insight.
Superb sound quality.
Nice finished and cool build.
Convenient operation.
Rhythmic presentation.
Cons
Need careful positioning.
Manual operation only.
Quick features
Before digging deep into the detailed account of the Rega Planar 3 record player let us just a cursory overview of its notable features to make a quick decision about its worth and hype.
Simple yet efficient deck
Rubber feet
Elaborate suspension system
Moving maganet control
Three-bolt mounting arrangement
Spot on cartridge alignment
Tracking weight up to 1.75 grams
Rubber drive belt
Manual speed change
Related: The 10 Best Audiophile Turntables
Design and appearance
The appearance of the Rega Planar series is the standard one in the market and manufacturers have retained this trademark outlook over the years with slight modifications. The overall design of the Rega Planar 3 is no different from the Rega Planar 1 and 2.
Ever since its inception in the 1970s the Rega Planar series has gained a lot in terms of efficient performance as a record player and the design of the Rega series has remained rather minimalistic. If the only outlook is considered even the dedicated users who have been using the Rega Planar series over the years can't be distinguished between the 1, 2, or 3 versions.
Tonearm and cartridge
If you want to purchase the tonearm of the planar 3 and save some bucks then you only need to invest 300 USD since the actual pricey component of this fancy product is its cartridge. The Planar 3 is coming with the RB 330 tonearm that is a well sought-out item among the top-class record players including some of the 10,000 USD record players.
As far as the cartridge is concerned, the planar three has a Rega Elys cartridge that is undeniably the most praiseworthy spec of this record player. It is a great cartridge and is sold at a reasonable price well worth each penny.
Speed adjustments
For every record player adjusting the motor speed is the most tricky and most crucial part of the operation. Motor adjustment of speed allows users to control the quality and speed at which the music is being played. Changing the speed can change the whole mood and is, therefore, an essential feature that needs special care and attention before heading for the final purchase. This Rega Planar 3 has 24 volts efficient motor that offers a low noise operation with a belt drive working design. The best thing about this motor is its speed consistency.
Rega Planar 3 is a manual record player which means this device won't be shutting down or powering on its own. But this is a good thing as all the highly pricey record players are manual operational. This is because manual operation allows users to control the speed and get the desired sound quality with the desired speed control.
Sound quality
The sound quality is definitely, the most notable and effective capability of any audio device be it a record player or a headphone. Sound quality cannot be overlooked and should not be overlooked. The Rega Planar 3 is no exception since it offers rhythmically soothing music with the required manual speed control.
This record player will be a great product for vinyl collection lovers as they can enjoy classic music with dependable audio and sound quality.
See also: Rega Brio Review in 2021
Bottom Line
The Rega Planar 3 turntable with its well-thought-out investment of 1000 USD is a shining item in the vinyl players category and has many great features including its manual speed control. With its fantastic cartridge and superb turntable, this product is going to be a well-constructed item that has the potential to last years lingering beside you.
Its double bracing feature and rigid appearance compliment the 24-volt main bearing motor. All of these features make it a wise choice that will tend to pay you back more than what you have invested.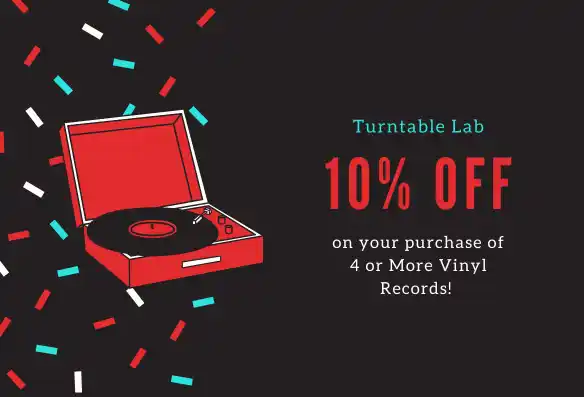 Thank you for reading my review of the Rega Planar 3 turntable on AudioChampion.com! If you're as excited about vinyl records as I am, I have a special treat for you. Turntable Lab is offering a fantastic deal – purchase 4 vinyl records and enjoy a 10% discount on your order! With an impressive selection of records to choose from, this is the perfect opportunity to build your vinyl collection and enhance your listening experience with the Planar 3 turntable.
Happy spinning and happy listening!