Who doesn't love music? If music is the soul of your body and you are believed to have a good taste in music among your family circle then it is highly predictable that you have a sound system in your house.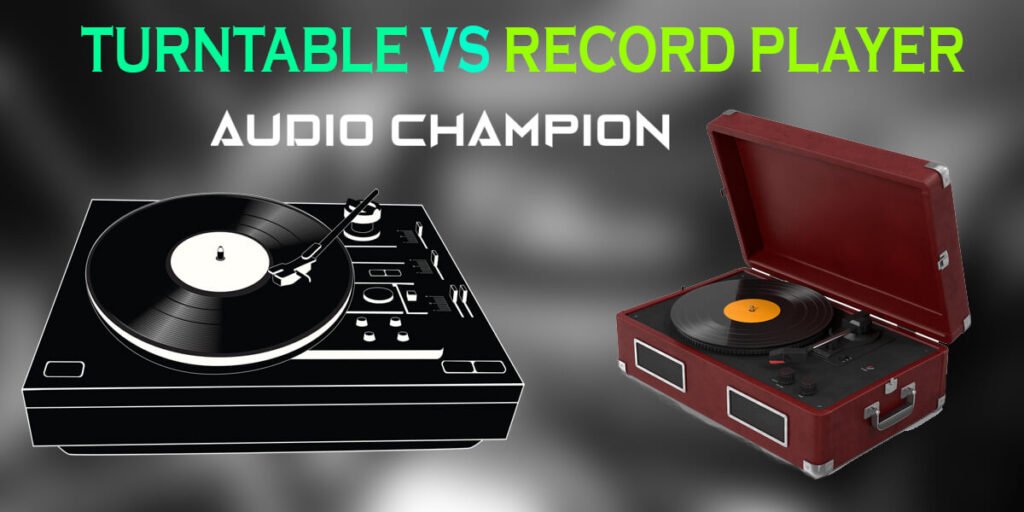 You must have seen a record player in your granny's house to which she is emotionally attached and listens to the music of her time on that. The rudimentary stage of the evolution of music is staged back to 100 years. Come on guys let's ride through the comparison of turntable and record player to understand the guidelines to follow for our purchase.
With the vinyl renaissance in maximum power, there is no better time than the present to acquire a record player or a turntable! While these two names are used interchangeably there or a sleek difference between these two which most people either do not know or neglect.
However, to comprehend their differences we must go to the very start and for that, we need to know what exactly these two different products are.
Understanding Turntable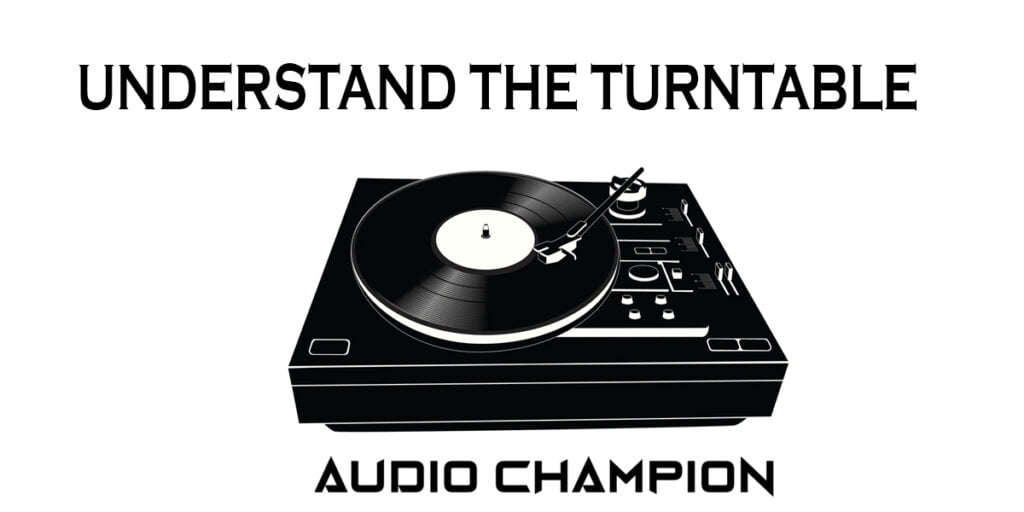 A turntable is an electronic device comprise of a circular platform of a phonograph for playing soundtracks. If you are new to the world of music and ready to do some shopping this Black Friday, follow our guidelines, which we cover later in the section, to make the right decision. In simple words, a turntable is the most major part for a record player and well for itself. It's the part that holds the disk.
Related: The 10 Best Turntables Under 500 That You Need to Check
Understanding Record Player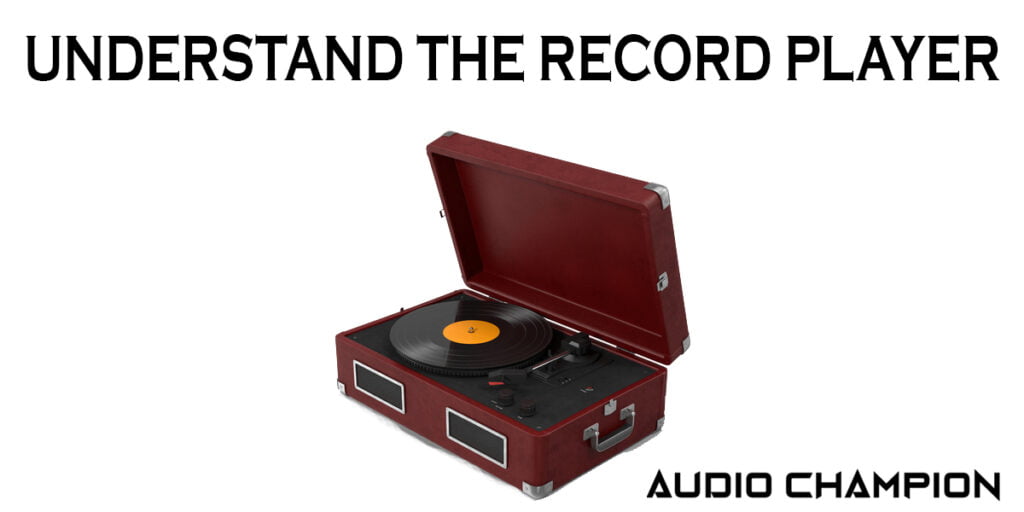 A record player is a phonograph or now called gramophone which has a spiral groove engraved in the cylindrical disc to recreate the sound. There are many small parts involved to make the recorder work like the stylus, vinyl, groove lock etc.
What is Better Turntable or Record Player?
To clarify both, have their advantages and disadvantages if you are in a hassle and want to listen to music on the spot then you should go for the record player as you can easily hook up the unit and groove to the beat of your vinyl records.
However as record players come built-in with some components their audio input is significantly lower than external ones. If you are on a budget though you should without a doubt opt for the turntable. The only downside to this is that you will not have many important components like speakers.
Although you would need to buy external components like speakers to use a turntable at its prime, it can do its job by itself as well. A turntable is also customizable to the brim meaning you choose which types of external components you want, and you can leave some of the not so important ones out. Plus, the quality of external components cannot be matched with internal ones because they're just nowhere near as good as external ones.
In the end, it does come down to personal preference do you want to play your vinyl record without any difficulty or do you want to jam out to the best possible music. The choice is in your hand.
Ultimate Buying Guide to Follow for the Purchase of Turntable and Record Player
There are some talking points to address before buying or adding a new one to your collection.
Price and Budget
Keeping simple and spending somewhere between 150 – 600 dollars is affordable as you have to buy a stylus, the needle and the stylus assembly. Leave room in your budget for the purchase of a phono cartridge. You have to consider price as well because if you are buying a record player or turntable below the 100 dollar mark then chances are that your records are going to be destroyed and their grooves are going to get corrupt. So, getting a record player between the 150 to 600 dollar price range will last you for a long time and allow you to listen to your disk without chewing it up.
Budget Turntables:
Environment
Listen to different brand's turntables, phono cartridges and other people's turntables on YouTube to understand the entry-level, mediocre and advanced level turntables. Try to get on both feet that fulfill your needs and suit your house environment.
Environment matters if you are in a DJ type situation or if you like to listen to it in a serious alone kind of environment. Use a removable less expensive cartridge for switching records, spinning records and streaming live music as it is a little rough situation and use an expensive cartridge for your records for the later option.
Some of the new turntables take some time to take out the cartridges physically. It will take some time to swap the cartridge and switch the cartridge so my recommendation is to go for a turntable in which all the settings are done and switching a cartridge is not a painstaking procedure. In some turntables, the same model of the cartridge is used with the tonearm. So keep your options open.
Direct Drive vs Belt Drive
How the motor is going to turn the table should be dead quiet so listen and check to make sure there is no unnecessary rumble and hum in the turntable during the soundtrack.
Direct drive is a little complicated internally because to spin the motor at 33 or 45 rpm motor should be multi-pole and digitally controlled. So for it to be stable is expensive to design.
In belt drive, the motor spins at normal speed, it's simple and internally controlled. It has its momentum to rely on. They can be less expensive than a direct drive.
For a DJ, a direct-drive system is good to use as they can help you to cue up and back spin your records. The belt drive system can just play the record because the belts are mechanically isolated from the plate and don't make much noise.
Learn more in-depth about the direct drive vs belt drive turntables here.
S-shaped tonearm vs Straight tonearm
There are not many differences other than some technical ones. Some are light with less resonance and there is no ringing through the cartridge and there is not much noise. S-shaped looks cool, works well like straight but it comes to personal preference too.
Equipment to plug your turntable
Do you have an amplifier or a stereo at home where you can plug your turntable and leave your uncle's jaws in awe? If you got an old stereo receiver around or a pre-turntable amp already then stick to them. Otherwise, go for a turntable in which there is a built-in amplifier.
The USB port on the back of your turntable will make your hassle less in attaching it to your computer.
A phono preamp especially designed for the turntable is good to go for.
Follow these guidelines to make your choices clear and avail the best deals this Black Friday, Cyber Monday and New Year.
Frequently Asked Questions
1. Which Tonearm is Better? Manual or Automatic?
Manual is a little work as you have to lower the tonearm onto the record to start playing and rest it in its original position when the record is over.
An automatic turntable is less work for you. Just press the button and the tonearm automatically lifts and reverts to its resting point after the end of the record.
2. What Connectivity Options Should I Look For?
A built-in phono preamp connects the turntable and record player to a powered speaker that can stream music using your smartphone and laptop.
3. Which One Do You Want? Classic or Modern?
There are many options when it comes to modern and new tech record players but vintage ones have their look and class. The vintage ones are like a whole other can of worms. Surf through Kijiji and Facebook pages of selling and buying to go for a classic one. In the end, it all falls to your choice and taste.
Final Words
Now the choice and power is in your hand so take your time and make a wise decision and hopefully a long-lasting one. Remember to keep all of these points in your mind when you are going to go buy a record player or turntable. We hope you will be satisfied with your new product and will be eager to jam to your new grooves. So, what are you waiting for? There is no time better than the present to buy a record player or turntable! Happy grooving!